Subscribe to Sherry's Newsletter!
Join Sherry's Vision of

Peace, Hope, and Service
Keep Sherry's mission alive by getting involved through subscribing, being on the show, or watch her on Facebook Live!
Receive Text Notifications
Sherry has kept up with technology. She wants to communicate with all ages and backgrounds. Get regular inspiration from Sherry right on your phone!
Subscribe to Sherry's Newsletter
Sherry wants to make sure that you are updated and know what's going on in the world of Christianity.
Write Sherry
Sherry is always open to questions, comments, or general interests from her viewers.
Donate to Sherry's Good Cause
You are not only helping the show to stay alive, but also the hope and inspiration of Sherry's viewers.
Watch the Latest Episodes on Roku!
See what's new on the Sherry Bronson show! We are always featuring people with inspiring stories that you won't want to miss.
The Grace to Overcome Grief
The Importance of Mental Wellness in Marriage
A Soul Winner's Story of Redemption & Hope
TV Host | Producer | Inspirer
Sherry Bronson is an inspirer and mentor through Jesus Christ.
Delivering powerful life-changing messages that speak to the heart of any audience, her incredible passion to see individuals' lives changed shines through her energetic, compassionate, presence.
What Others Say About the Show
"Hi Sherry, I just now stumbled onto your show and I truly believe the Lord directed me there. What you and your guests said spoke directly to me! I have been paying lip service to start my own business for a couple of years now, but fear has been holding me back from actually doing it. Thank you so very much for the encouragement and inspiration. God bless you!"
~ Joanie
"What a wonderful show! I excited for you and all those that have/will continue to be touch by this wonderful ministry."
~ Tina
"I believe and receive that He has given you this great platform to lift up His Son's name. And I must say you are doing an excellent job, therefore, God is going to open more doors for this auspicious ministry, He has so grandly favored you with."
~ Mona Lisa
"I want to thank you, Sherry, I enjoyed watching and experiencing the many truths he shared about men and women all over again."
~ Cheryl
"Sherry - I loved your show and the experience on Saturday. Thanks so much for inviting me to be a guest audience. You are so professional and so much fun. What a beautiful person you are inside and out. I look forward to future invitations to your sets."
~ Kathline
"The show was awesome. Thanks for the invite. My daughter was my invited guest. I wanted her to see Peggy and Makeup with the Master.  She suffers from facial skin problems."
~ Sharolyn
Trusted Partners & Associates
Sherry Bronson has been working with major organizations to help share her vision of hope and faith.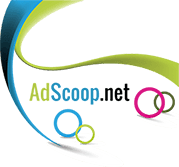 Spreading the Gospel Worldwide
Follow Sherry Bronson's inspirational show and change your life for the better.